Mindful Business Leadership with Robbie Steinhouse, Helsinki, 12.6.2018
Would you like to improve your leadership skills? Do you want to learn how to recognise your own leadership strengths and weaknesses? In this training, you learn a new model of leadership. You become a mindful leader!
World-renowned NLP Master Trainer, a business leader, an ICF accredited coach and author Robbie Steinhouse is coming to Finland to facilitate a Mindful Business Leadership training at 12th in June.
What is Mindful Business Leadership?
Mindful Business Leadership presents a new model of leadership. In this training, you learn ten very different leadership roles that are required to meet the challenges of modern business. You learn to develop these leadership roles within yourself.
Mindfulness is the best way to balance the roles - a mindful leader know 'who to be' in any situation.
In this training you will learn practical exercises that you can use to become more fully mindful and develop a clear vision for your own leadership.
Background of Mindful Business Leadership
Robbie began his personal development journey as a successful but stressed entrepreneur asking: I've done so well, why do I feel so bad?
He studied various personal development tools like coaching, NLP, Transactional Analysis, '7 Habits', meditation and mindfulness – to a level where he ended up teaching them. However, none of the methods on their own seemed to provide what he needed. He began to develop his own Transactional Analysis model, drawing on what he felt were the most helpful insights from each.
This model, The Leadership Matrix forms the heart of the Mindful Business Leadership programme. It is a developmental tool that anyone can use to find out how to develop more as a leader.
Mindful Business Leadership programme combines insights of Robbie's long business and leadership experience with Mindfulness, NLP, Transaction Analysis and Coaching.
What will I learn?
Robbie Steinhouse will talk openly from his extensive experience as a successful leader, gained from running and growing his businesses over the past thirty years. Training consist of next topics:
Leadership: What is it really?


Ten key archetypes of a successful leader


Recognizing beliefs that hold you back. You learn ways to change your limiting beliefs!


What are your strengths? You learn to recognize your strengths


What areas you can improve, and how?


What areas do you apply too forcefully? Each positive leadership archetype may have a negative "shadow"


When and how to use which specific leadership skill?


Applying mindfulness to your leadership. Mindfulness is the best way to balance the roles - a mindful leader know 'who to be' in any situation


How to avoid burning out?


You will learn to use efficient tools like The Leadership Matrix, Timelines and The Six Parallels:



The Leadership Matrix

: Identifying and working with core leadership characteristics: Vision and character, Leadership, Operations and finance, Sales and marketing, Mindfulness.



Timelines

: NLP is about "the structure of subjective experience". An important part of that experience is time. How do we represent the passage of time to ourselves, how do your clients experience the passage of time?



The Six Parallels

: Find out what your personal values, motivations and weaknesses are, and those of your organisation. What can you do align them in order to build a lasting and congruent vision for success.



And much, much more..
Schedule
Date: 12.06.2018
Schedule: 9:30 - 16:30
Trainer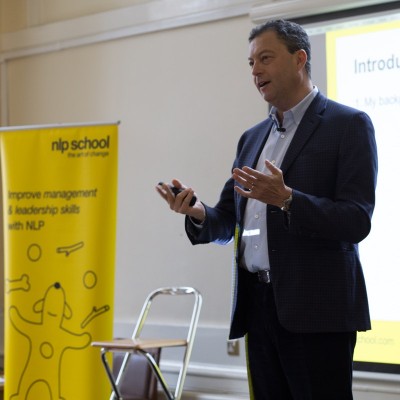 Robbie Steinhouse
Robbie Steinhouse is NLP Master Trainer, the founder of NLP School London, a business leader, coach and author.
Starting in the 1980s, Robbie built and ran successful businesses in recruitment, property and insurance. As these grew, he found an ever-increasing need for more than just commercial skills, both for himself and his team.
He also found a bewildering range of psychological and personal development models on offer. The material that he discovered to be (by far) the most useful was NLP, especially when linked to Transactional Analysis and the Coaching approach. More recently he has added Mindfulness to this list.
Robbie now teaches around the world. He has acquired a reputation for combining a deep seriousness about personal development with a lively wit and good-humoured scepticism about the more outlandish aspects of the industry.
His first book, Think Like an Entrepreneur was published by Prentice Hall in 2008. Brilliant Decision Making and How to Coach with NLP followed in 2010. His most recent book is Mindful Business Leadership, published by Routledge in 2018.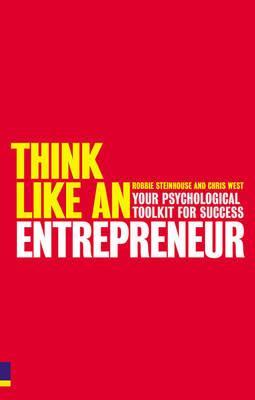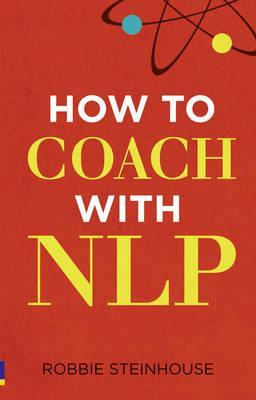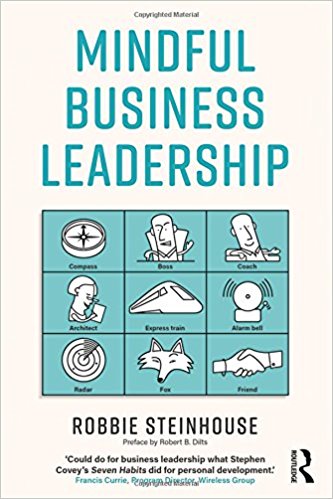 Francis Currie, Program Director of the Wireless Group, said that Mindful Business Leadership -book 'could do for leadership what Stephen Covey's Seven Habits did for personal development'
You can read more about Robbie on NLP School London's website

Customer testimonials
"The training gave me great tools, models and processes to enhance my skill-set in a professional environment. Really well presented by a friendly and engaging trainer" - Ralf Osswald, Associate Director, Business Development, Ernst & Young
"It's given me resources to deal with important (& non-important) communication issues. I feel more confident about myself and my abilities and place in the world. I have tools to help with stress, to keep me calm, and put things in perspective." - Vanessa Ashton, Regional Development Manager, WaterAid
"I can honestly say this programme was completely transformational to my work and to my practice especially in how I now prepare for client work – both my coaching and supervision client work" - Independent Coach
Price
Single day ticket: 250€ + 60€ (Vat. 24%)
Total: 310€
Price includes course material and Mindful Business Leadership -book
Payment through Paytrail:
- Payment options: Online bank service/Wire transfer, Credit and debit card payments, Collector invoice or payment plan, paytrail account
In case, none of these payment methods works for you, please email us at info@truehearts.fi